Chargers
Universal USB Cable Charger
Regular price
$5.00
Sale price
$5.00
Unit price
per
Sold out
1pc High Quality Universal USB Cable Charger. Used for compatible 510 batteries. Check battery charging specs for compatibility.
Share
USB Charger is compatible with most devices. It can be plugged into Computer, Car USB ports, and Mobile charging USB ports. Only works for compatible batteries with 510 threads.
Model: USB cable charger
Color: Black
Input: DC 5V 500mA
Output: DC 4.2V 420mA

Package Includes:
1 USB charger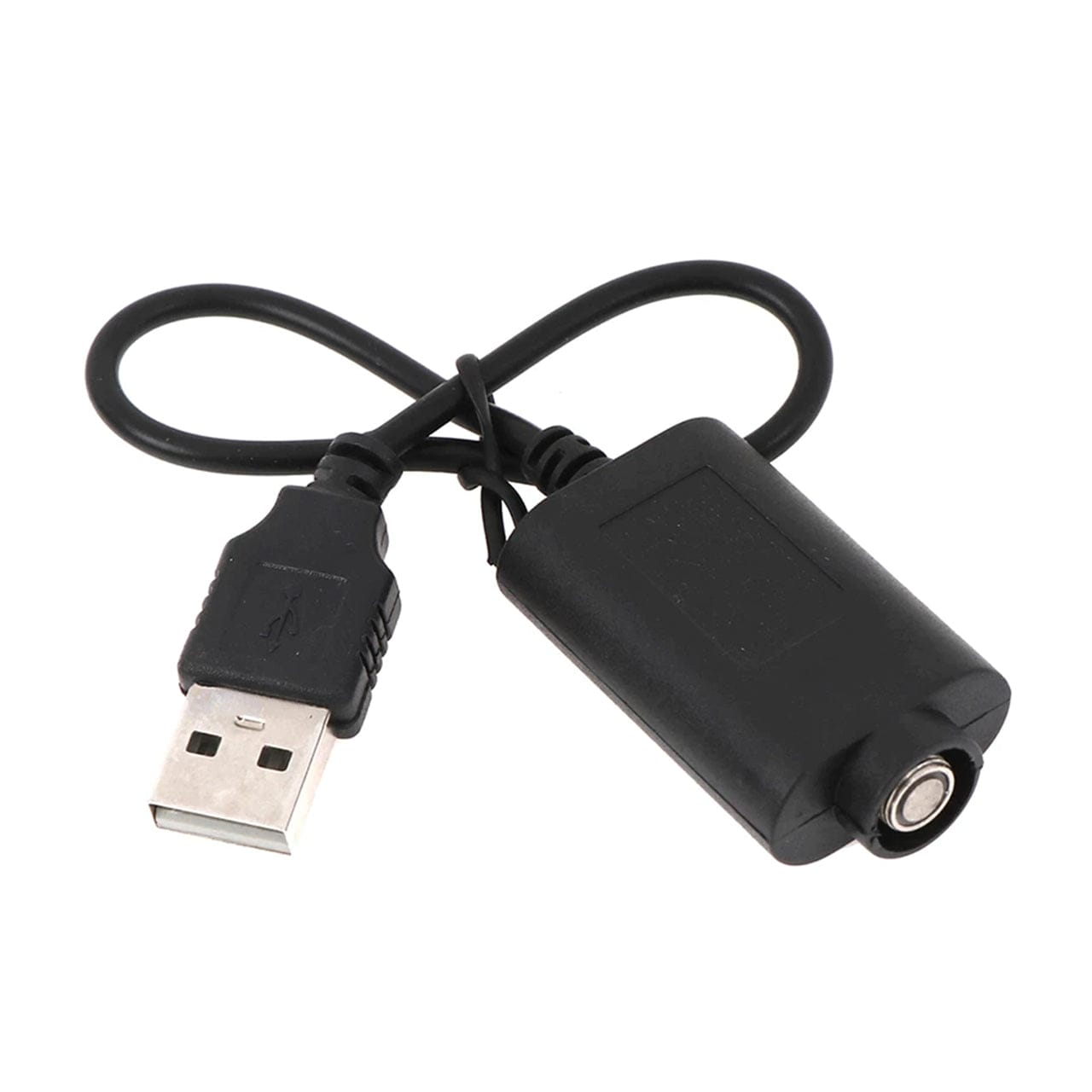 Disclaimer:
Please Note: There is always risk involved when using rechargeable batteries at anytime and under any circumstances. Giant Vapes is not held responsible for any damage for any modification of the batteries, chargers, devices and other products that are sold on GiantVapes.com.
Giant Vapes will not be held liable for any injury, damage, or defect, permanent or temporary that may be caused by the improper use of a Li-ion (Lithium-ion), LiPo (Lithium-ion Polymer) nor any rechargeable battery/batteries as well as chargers. Please have a great understanding of the batteries/chargers you are using and how to care for them properly. You can see a list of our recommendations for proper handling of rechargeable batteries in our terms and conditions, located HERE.
When fworking with Li-ion (Lithium-ion), LiPo (Lithium-ion Polymer) and any rechargeable cells, please be aware that they are very sensitive to charging characteristics and could possibly explode or burn if mishandled. Please make sure that you have knowledge on all rechargeable batteries before you use them. Always charge batteries on a clean and fire-proof surface. Never leave charging batteries unattended. If you see that there is visible damage to a battery, please do not use it. Be sure to always store and transport the rechargeable cells in a safe, non-conductive container. Giant Vapes offers non-conductive battery containers for storage and travel HERE.
Please dispose of battery cells, chargers or any other electronic devices in accordance with local laws and mandates.
There are many places that will dispose of batteries properly for you. Please refer to the website call2recycle.org. They provide a public drop-off location within 10 miles of more than 87% of people living in the U.S.
If you have any further questions about batteries, feel free to check out the Lithium-Ion Battery section on our Terms of Use page HERE. You can also call, chat, or email our customer service team, as we are always happy to help.